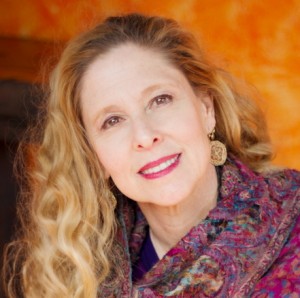 Personal Biography…Carla Levy C.A.S., Clinical Ayurvedic Specialist, is a graduate of The California College of Ayurveda and a professional member of The National Ayurvedic Medical Association. She has studied with many prominent Ayurvedic Physicians in the United States and India. Carla is a certified Iyengar Yoga instructor and certified Yoga therapist who has been practicing and teaching Yoga for 30 years. Carla began working at Rancho La Puerta in 1992 as a Yoga specialty presenter. In 2005 Carla introduced Ayurveda to the Ranch. She  continues her work at Rancho La Puerta as their Ayurvedic practitioner . She also has a private practice in Carlsbad, Ca. Carla is deeply committed to assisting clients achieve optimal health and balance in their lives.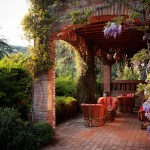 Photo by: Julie Mikos
Carla is deeply grateful to her teachers:
Testimonials:
I met Carla at the ranch;  I was visiting and bonding with two of my three daughters.  Actually, it was my oldest daughter who talked me into going to Carla's first lecture.  I am a "western" trained physician or medical doctor.   I have often thought that we need to pay more attention to the "eastern" medicines;  to me their value has always made sense, given the fact that they have been around so much longer…..I just never was really educated about or exposed to them.
Carla's loving kindness and empathy are immediately obvious, but honestly I was more impressed with her knowledge and application.  So, we all made private appointments to see her.
To make a long story short, in my opinion, she has worked miracles!  I have had life-long issues with severe constipation.  After taking my thorough history, and doing her forms of physical examination, she prescribed an herbal powder medicine for me, to take each evening in water, among other things, such as drinking warm water after meals (giving me the reasons why), and I have been almost completely regular, with so much less bloating etc.  This is after nearly 40 years of trying everything else!  It may not sound like that great of a thing to others, but to me, it is life changing!
I am still "seeing" Carla, via telephone, and we are now tackling my slightly high blood sugar.  But to be honest, I still see Carla because I am fascinated with this eastern medicine and philosophy, and want to educate myself, not to mention the psychological benefits of speaking with such a  kind, caring and knowledgeable clinician!
SFM, M D
This was my first experience having Panchakarma and it was heavenly. Carla takes the utmost care to give personalized attention. I loved the special herbal oils that she used and Carla's home cooked diet.  The massage itself is deeply restful. I am going through a divorce and it was very helpful for me to process the feelings and to feel nurtured and centered as I went through the treatments. Shirodhara, having warm oil poured onto your forehead, is divine.
Ann from Brooklyn
I had met Carla at Rancho La Puerta, and had an ayurvedic consultation with her, which I found very interesting and helpful.  I had been feeling low energy, both emotionally and physically.  Carla discussed the benefits of doing an Ayurvedic cleanse called Panchakarma. It sounded fantastic and just what I needed to kick start my body, mind and spirit.
I came to California and we were welcomed daily into her home, where she cooked and fed us, massaged us and treated us to a beautifully crafted yoga practice that was intimate yet challenging and calming.  I felt my body and energy transform throughout the week.  Panchakarma is a practice that I look forward to repeating again and again.
Carla is a consummate professional, who is very knowledgeable.   She is a wonderful yoga teacher, whom I wish I could practice with on a daily basis at home.  I highly recommend this cleanse for everyone.
Hesty from Canada